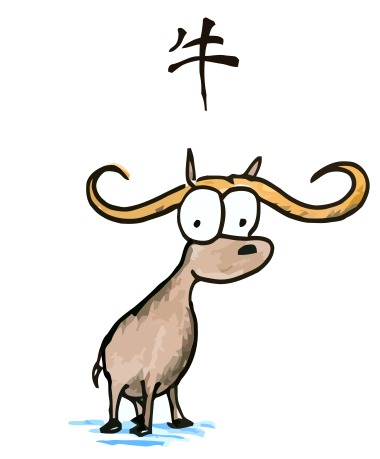 Kung Hei Fat Choy! Gong Xi Fa Cai!
Today, January 26, 2009, is Chinese New Year or what is known in Mainland China as the Lunar New Year or Spring Festival.For fun i always look and search my fate for the incoming year based on the forecast on my horoscope either from the bolang crystal ni Madame Asim Auring or the cards of Madame Rosa just kidding lol.
A little portion of the chinese race runs in my blood because the grandma of my mother is a Chinese.My chinito eyes will attest to that but we are raised and embraced more of the pinoy culture and catholic traditions.During my college days my foreign language is mandarin but it needs more practice to perfect that language but sad to say i cant use that because currently im here in the Arabs world where Arabic is their mother tongue.So anyways here's my horoscope and if you were born in the year of the dog you can relate it aw aw aw moo moo moo. Xie xie.
DOG
Dog Years: (1910, 1922, 1934, 1946, 1958, 1970, 1982, 1994, 2006)
Good Personality Traits: Faithful, Loyal, True and Good Friends.
Bad Personality Traits: Obstinate, Selfish, Eccentric and Stubborn.

Dogs Compatibility: Tiger, Horse and Rabbit.
Forecast: Chinese Horoscope for Dog in the Rat year says that these people will have a great career advancement and financial situation. According to Chinese Astrology, the Dogs are most likely to face job changes in the year 2009. They need to plan carefully in financial situations to gain most out of them in the year of Ox. Marriage is on cards for many Dogs in this year. In short, love will be in air for the Dogs in 2009.
This year, the Dogs will be seen constructing something or cleaning something for betterment. Dogs are advised to leave aside worries this year and go ahead with their set standards. According to the Chinese Horoscopes, Dogs are most likely to experience stability this year. Digs working as freelancers and entrepreneurs will be blessed with good luck in terms of money and status in the year of Ox. On the other hand, Dogs working under someone can expect good promotions this year.
This year, the Dogs are likely to achieve a higher social standing. Dogs are advised to take care of their digestive system in 2009, especially in September and December. Dogs born in March, June, September and December might fall a prey to digestive ailments. Chinese Horoscope for Dogs says that friendship will play an important role in their lives in 2009. They are going to make new friends, who will help them in many phases of life. Overall 2009, according to Chinese Astrology will be a memorable one for the Dogs.
If you want to know yours visit this:

Picture taken from bluebison.net/sketchbook